Sourcing and Ordering Materials for Your Home Build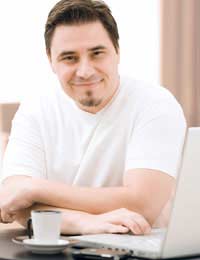 Planning ahead before you start will save time and frustration later. So will sourcing where the best places are to purchase the materials for the house-build.
Shopping list
Make a list of all the materials needed for each stage of the build. As you approach the end of each stage ensure that the list is ready for the next stage and orders are placed.
DIY Vs Builders merchants
Do not assume that a builder's merchant will always have the best price. Special offers and end of runs can sometimes mean that do-it-yourself stores and smaller suppliers can give the best prices.
Small
A small family run building supply company will bend over backwards to help with your build, they will advise you on the best materials and also source the best prices.
Storage and Safety
Don't be over zealous and order large amounts of material as you may have storage problems. A further cause for concern will be pilfering onsite. When employing bricklayers calculate how many bricks they will lay each day and have one week's worth delivered to site at a time.
Samples
Remember that the planning department will require samples of any bricks that are used plus tiles for the roof. If for any reason your choice is changed then check with the planning office before placing your order.
Account
When looking at the supplier that you will hope to trade with, enquire about a trade account. This way your money is safe in your bank account and quite often you can get a small discount for settling on time at the end of each month. Also, if your cash flow becomes a problem one month's grace could get you through to your next stage payment.
Discount
If the suppliers that you deal with do not give you a good discount take your business elsewhere. You will be spending £100,000 plus and should be given the same discount as any small builder. It may be possible to order large amounts of materials at a cheaper price then pay for them as you use them.
Beware
Be very wary of people arriving on your building site and offering materials at very cheap prices. No doubt they will come from a questionable source.
Reclamation
Seek out reclamation yards for items such as hardwood, flooring, radiators, fireplaces and door furnishings. With so many people fitting reproduction features into their homes it is sometimes cheaper to find the real thing.
A Day at a Time
Once everything is planned do not be daunted by the size of the project. That well-known phrase 'a day at a time' is worth taking notice of. Only worry when the build is running behind schedule.
Fright
If the thought of planning the build and sourcing materials is giving you sleepless nights then ask someone else to take on the task. It may be that you are better at rolling up your sleeves and getting on with the manual work. If the build is a joint husband and wife partnership then the wife is more than capable of taking on her share of the build. Building a house is not the sole responsibility of the husband.
You might also like...