Your Building Plot and the Neighbours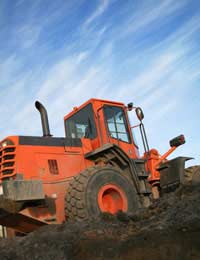 When someone starts to build their dream home there is never much thought to who the neighbours are and if they will become good acquaintances. For many builders they will become friends with those living nearby, but for others it will be the beginning of a nightmare.
Talk
Introduce yourself to your neighbours before you have dug out the footings. Keep them informed of all developments. It is better to let the neighbours know what is going on so they have the opportunity to ask questions rather than receive complaints that halt the build.
Mess
Ensure that any building mess that drops over the boundary line and into their property is cleared up quickly but first get permission to enter their property.
Children
It may be that there are young children living next door to the build. Remember they will be going to bed early and the parents will not be too pleased if they are woken with your noise. Also think of their safety and put up a strong high fence before the inquisitive child gets onto the site and an accident happens.
Noise
Do not start work at the crack of dawn and finish each evening at a reasonable hour. If work is going to start at an unreasonable hour let the neighbours know about it and explain why it will be an unusual occurrence.
Concerns
Your neighbours may have concerns about the build so put their minds at rest. If need be introduce them to your architect or the building inspector when they visit the site, a man in a suit often allays the fears of worried people.
Nasty
Sometimes neighbours just want to be nasty, they may be jealous of the house you are going to build, perhaps they had wanted to build on the site themselves. Try to be friendly and if this doesn't work do your best not to antagonise them. If things get too problematic contact your local town councilor who may be able to arbitrate. The Citizens Advice Bureau may also be able to help.
Subcontractors
Inform your subcontractors and workers on site not to upset the neighbours in any way but their nastiness should not be a reason for cutting back on the work hours.
Interference
If the neighbours are doing things to your site and workers that affects the health and safety aspect of the site then contact the police. Try to keep photographic evidence of their tampering. Perhaps a high fence between them and your build would help?
Labourer
Your new neighbour may be keen to help out with the build, most people dream of building their own home and perhaps he has this dream as well. Employ him as a labourer and get to know your neighbour over the cement mixer.
Tea
Most neighbours are really nice and will be interested in the build. It is not uncommon for the older neighbour to bring out tea for the builders and offer to help. Accept the help gratefully and if they will not take payment the odd bunch of flowers for the lady of the house will be most welcome.
You might also like...