Land Without Planning Permission: is it Viable?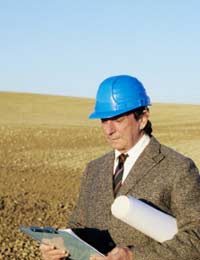 If you are thinking of buying a plot of land to build on, you need to whether having planning permission is a problem at the outset.
Cost
There's no question about it, building land is very expensive. By purchasing a plot without planning permission it will be extremely cheap but will you ever be able to build on it?
Timescale
If your plan is to build at a later date and you are prepared to wait then you may be able to risk purchasing land without planning permission. Keep your eye out for plans to expand towns into the greenbelt, this could be the way to snap up a cheap deal - but be aware than large developers will have the same idea.
Shop Wisely
Do not be caught out by adverts for acres of land at ridiculously low prices. You may find you have paid out good money for a patch of brambles in the middle of a forest that is not even of use for a camping trip or a picnic.
Resale
If after owning the land for some years and still not being able to build upon it do you think you would be able to resell the plot or would you be lumbered with this white elephant for life? Can you afford to waste or risk money this way?
Outline Planning Permission
You may see advertisements for land with outline planning permission (OPP) and this will be somewhat cheaper than land with full planning permission. Outline planning permission means that the owner has gone to the planning committee and gained permission for some sort of dwelling such as a bungalow or four bedroom house. You may well be able to apply for a different house for the site but be prepared to be turned down.
Neighbours
Near neighbours could well cause your dreams of self building on a plot to fail. Sometimes local councils are prepared to accept a build on a plot only for an annoying neighbour to thwart your plans. It will serve you well to get all neighbours on your side before you waste your valuable money fighting a lost cause.
Obstructions
There could be other obstructions that could thwart your plans such as overhead cables, manhole covers and trees with preservation orders. A visit to the planning office will help with your early investigations. Try to get all information in writing so that it cannot be backtracked at a later date.
Access
Access is also a major consideration when planning committees are considering a building plot. Blind spots, major junctions and a school in the vicinity can also be cause for concern.
Gardens
You will often see advertisements for building plots that are part of a person's garden. If the plot has outline planning permission then consider the possibility of this being the site of your dream home. But if it is on sale simply on the whim of the owner then be constructive with your thoughts. Is the site overlooked by other neighbours? Would the house be large enough for you? Have other houses been added to the street in recent times? Would you be reliant on accessing the land through another person's driveway?
Be Careful
Try not to get caught up in the excitement of finding a building plot. Think carefully before parting with your money and do your homework.
You might also like...