Buying an Old Property to Demolish: A Good Way to Buy a Plot?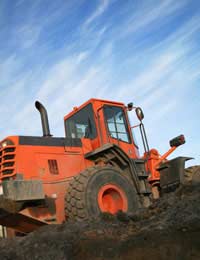 Building plots are in great demand. A search for the ideal plot can be harder still if it needs to be in a specific place. A way round this is to buy a house and demolish it, using the ground to start afresh.
Plots for Sale
Advertisements are often seen for building plots whereby the buyer has to demolish the existing house that sits on the plot. Ask yourself why is the house for sale? It's understandable if the house is derelict or perhaps has been destroyed by fire or flood. If the possibility of a rebuild interests you make some enquiries as to why the house is offered for demolition. Some circumstances, such as subsidence may mean that the purchaser is unable to rebuild on the site or has to follow stringent and expensive guidelines when building their new house.
Planning Permission
Speak to the planning department that covers the area where the plot stands. It may be that there is already planning permission for a new house on the plot. This will make your build easier but, if you wish to build another design of house on the site then a new planning application will need to be applied for. Look at the other houses in the street, are they similar? If they look the same your chances of building a different style of house may be objected to. However, if houses either side differ then you may be lucky and have your plans passed without too many objections.
Demolish
When it comes to starting work on the building site you may have to demolish the old house before work can start. Are you able to do this yourself? Perhaps this is one job for the experts. Some people live in the old house whilst building the new one. It would save on renting another property or living in your original home and travelling to the building site to work. In fact by selling your present home it would free up money that could be spent on the home.
Another advantage to demolishing the older house is that you will be able to salvage materials that can be used on your new home. Floorboards, bricks, old fireplaces and many other items can be cleaned up and used in the new home.
Utilities
With a property already on the site there is a good chance that water, electricity, telephone and possibly gas will already be available along with access to sewer and drains. The utility companies will still need to be notified that you are the new owner of the property and if necessary checks will have to be made to see if the connections to your land are still intact and viable.
Time Span
Of course, demolishing a home and removing unwanted building waste will add to the time span of the build as well as the cost. This should be built into the work schedule for the build. Security of the site must be considered as once the old house is demolished any materials will be on view to pilferers and your reclaimed materials will soon vanish. Secure fencing and security floodlight or a close circuit television system will help protect your venture as well as your new home.
You might also like...