Be Professional Throughout Your Build Project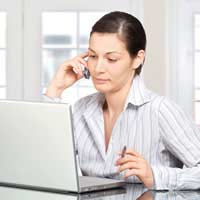 When building your own home there are several points to be taken into account while remaining professional throughout the build.
A Business
Treat the whole project as if it were a business. Keep records of every transaction made with suppliers and confirm every detail if not by letter then by email. Pay bills on time and by cheque or electronic transmission so that you have a reliable record. Remember, if your account with the builders merchant is put on stop for lack of payment it could hold up the build.
Employer
Be a good employer, pay your workers on time and ensure the site is safe for them to work on. Check they have the relevant qualifications and are not 'moonlighting' while signing on for benefits. A small builder is a likely target for people looking for cash in hand jobs. Supply hard hats and check that any person working on your site is aware where the first aid box and telephone are kept in case of emergency.
Tidy
Keep all materials left onsite covered and tidy. Lock away tools and valuable items in the site shed. A good high fence around your plot is also a necessity, apart from petty pilfering if children break into the site and are injured you will be liable.
Neighbours
The people who will be most affected by the noise and mess from your building site are the same people that you will have to live with for many years to come – your neighbours. Be considerate at all times. It may be that you have to work weekends and late into the night to meet deadlines but try to keep the noise to a minimum and clear up your mess as you go along.
Water and Electricity
It may be that you need an electric supply or water before your utilities are connected. By making friends with your new neighbours you will be able to pop round for a cup of water or the loan of some electricity! Show your new neighbours the plans for the house and ask their opinions, they will feel part of the project and put up with a little building dust and noise.
Be Wary
Be very careful if you feel your neighbours are too inquisitive. Sometimes a new, larger house in the street can cause jealousy and resentment. A neighbour objecting to a building next door can use friendship to find out all sorts of things about you and the build.
Planning Department
Keep in contact with the planning department of your council. Both the planners and the building control department can be very useful allies, they will advise you on the right way to solve problems and guide you when things don't go right.
Building Regulations
Don't for one moment think that you can ignore the plans and construct a different style of house, add a few feet extra on the height or use a different type of brick. Work only from plans that have the rubber stamp from the planning or building regulation department. Do not use copies and if plans are updated destroy the old plans and work from the new one. Many a house builder has fallen foul of the planning department and been forced to pull down part of their home because of small mistakes. Even appealing to the Department of the Environment doesn't help and only adds to the cost of the build and also the stress.
You might also like...