Financing Your Self Build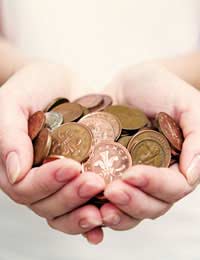 Apart from the knowledge to self- build your home finance is the most important aspect of the build. Without sufficient money the whole project will become fraught with stress and tension as you juggle with funds to keep suppliers and tradesmen happy whilst worrying where the rest of the cash is coming from to complete the build of your dream home.
Selling Your Home
It may be that you already live in a house where there is adequate equity to finance the build. If you are in this position it may be advisable to sell up and either live with family or on site during the build. The money can be invested and earn a little interest until such times that you need to pay suppliers.
Family
You may be in the enviable position of having family that will loan you the required funds during the build. Whoever it is that is lending you this money you will need to draw up an agreement whereby both parties are happy with the arrangement.
Build as You Earn
Sometimes the building plot is part of the self-builders garden. In these instances it is possible to build the house as and when money is available. It should be considered that building a house in this way will be long and drawn out. The site could be dangerous to any young children living in the home and the family would come to resent the build as it is taking too long to complete.
Costing
When planning to borrow money to finance the build you will need to draw up concise calculations. Not only will the lender want to know how the money is to be spent but you will also need to know at every stage what money is required and how much. Add into these costs any stage interest that will be added by the lender and stamp duty charges if the cost of the plot is over £60,000.
Cash Flow
You will need to have adequate cash flow arrangements in place to cover any eventuality. If this is to be a bank overdraft facility or reliance on a credit card remember to consider the interest charges when calculating the cost of the self-build.
Self Build Mortgage
Many building societies and banks offer mortgages for the self build enthusiast. There are two types of mortgage, both of which are made in stage payments. Mortgages can be paid out in advance of each stage or in arrears. If your mortgage is paid in advance it will save you the interest on overdraft and other borrowings. Many of these self-build mortgages allow you to live in your home during the build and then it will be sold when the new house is habitable. One point to remember is that if house prices drop during the time of your build you could be left with a mortgage to pay on completion.
Stages
There are usually five stages to a house build:
The purchase of the plot
Foundation level
Weather tight (includes windows)
First fix (includes plastering)
Final fix
The lender will require a certificate from your architect that each stage has been reached before funds are released.Costing and accounting will be a big part of the house build and it would be advisable to find someone to help you with this task if you are not au fait with figures and calculations.
You might also like...