I Built My Own Home at 65 and Female: Case Study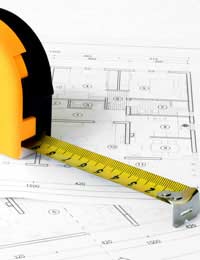 Building your first house is a challenge for anyone but when Betty Dutton decided to build her own home at the age of sixty five it was a steep learning curve.
Betty had worked in administration all her life. She had worked her way through the accounts department reaching the heady heights of office manager. When her boss offered to hold her job open past the official retirement age Betty decided it was time to plan her future.
Plan ahead
"I enjoyed my job, I had friends in the company I had known for many years, but did I want to work past my sixty fifth birthday? Many women retire at sixty but I'd carried on. My colleagues were male so why should I leave a job I enjoyed five years before them? An article in a magazine about enjoying our golden years made me decide to sit down with a pen and note pad and list what I wanted out of life. The mortgage on my terraced house was paid but I didn't want to live out my years there. Over the past few years young families had moved into the street and I wanted more peace and quiet.
Do it yourself
The kind of house I wanted in the country but on a bus route into town was out of my price range. I'd been brought up on a farm and the countryside held a special place in my heart. Buyers of second homes as well as the upwardly mobile had bumped up the prices in Kent. I didn't want anything large or flashy and a thatched cottage was definitely out of my price range - even a two bedroom house with a reasonable sized garden was still too expensive. My nephew looked at my list of requirements and joked that perhaps I should rent a cowshed on a farm. His idea was laughed off but perhaps I could buy a derelict property and have it converted? Again I was shocked by the cost of such projects and the idea fell by the wayside.
Plot research
It was while waiting to collect a book I'd ordered in Smiths that I noticed several magazines for self build homes and I purchased them out of interest. The more I read, the more I realised that I could have my own home and have more value for money than I could if I simply purchased another house. Furthermore, it would be detached and designed to my own specifications. Could I do this? Was I simply being foolish and dreaming of things I was not capable of seeing to fruition? I didn't think so, after all it was just careful planning and methodical working and hadn't I done just that in my working life? I browsed the website listings for plots and registered with estate agents who handled properties and land in the middle of the county where I wished to live.
New house
Whilst researching the idea of building my own home I came across a company that could design, build and oversee the whole project. My nephew, James who had been interested in my dream since day one, arranged for us to visit the company; we spent a pleasant afternoon being instructed on how timber framed houses were constructed and how the company worked with the land owner to produce their ideal home. It was while chatting to the managing director that he mentioned they had a list of available plots. There was one, not far from Tonbridge that suited me perfectly.
All systems go
Within two weeks I had visited the plot, met the seller, put my own house on the market and tendered my resignation at work. I was lucky to be able to move in with James and his wife during the build as they were so interested in the project. Although I had a hard hat - a leaving present from work - at no time did I need to get my hands dirty or even mix one bucket of cement! To call myself a house builder is a bit of a cheat; I had professional people holding my hand throughout the build and in just seven months I was able to move into my cosy cottage that looked as though it had sat on the site for the past two hundred years. It fitted in with other homes in the area and did not shout out that it was a new build. By next year I will have my roses around the door and I will also have my own lodgers. James has decided to have his own home built by the same company, and he and his wife will be my guests this time while we watch their home grow!"
You might also like...