No Access to Sewers and Drains: A Case Study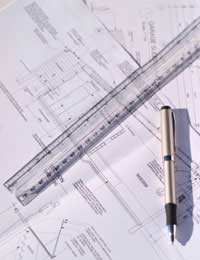 Samantha Wells was looking forward to her first self build project. Along with husband Alan she had planned and researched how to build a house and thought she was prepared for any eventuality until she was fooled by the person selling the plot of land.
Plans
"We had searched for nearly a year to find a suitable building plot. It needed to be within five miles of where we lived as we both had jobs in the vicinity. The plan was to live in our present home until the build was complete and then sell up and move into the new house. I worked in accountancy and had budgeted to the penny what we could afford to spend. Our plan was to not have a mortgage once the build was finished. We borrowed against our current house and whilst Alan supervised the build I would control the purse strings.
Advertisement
Not having much luck with finding the right building plot we placed an advertisement in our local newspaper. Apart from some silly responses we were approached by an elderly couple who wanted to sell us the side of their large garden. It seemed they had planning permission for a small house that had been meant for their son but now wanted to sell instead. We made arrangements to visit and view the site.
Friends and Neighbours
The couple were very friendly and whilst I sat chatting to the wife Alan was taken to see the plot. I found this strange as the build was as much mine as Alan's. The lady wanted to know all about us and our family. I supposed she wanted to know something about us as we would eventually be her new neighbours. Eventually I caught up with Alan and we walked over the plot. The price was a good one and although the house plans were not perfect we thought we would be able to have them changed without too much hassle. Although we would have to pay to have water, gas and electricity provided to the site we were told that access to the sewer would not be a problem as we could either link into the seller's sewer system or even the house the other side which was two feet from the boundary line. We shook hands and the sale was agreed.
Enquiries
The changes to the new house plans were approved and we were ready to start on our build. We went to see the neighbours on the other side of the property only to find they had a long standing feud with the seller of the land and they made a point of saying they wanted nothing to do with us or the build. Furthermore they wanted no noise after 5pm and no work on our site at the weekend. The man was horrid and very threatening. What had we got ourselves into? George, the seller of the plot laughed it off and said not to worry we could access his drainage system – we just had to dismantle his conservatory and provide a new one once the work was finish! To quote Alan, 'we had been stitched up!'
Time and Money
George's conservatory was old and rickety, it could not be rebuilt and for the size he wanted it would have cost many thousands of pounds. Added to that his house was higher than ours and we would have had to have a complicated pumping system to move our sewage uphill.
Alan decided to investigate to see if there was another sewage line in the street outside. We found this to be a very grey area with plans held by the local water company and the council out of date. It seemed we would have to run our own sewage pipes down the street outside and join up with the main road some one hundred meters away. Our careful budgeting had been blown away before we'd hardly started.
Sub Contractors
Fortunately the company where I was employed had used a sub contractor who had knowledge of this work. It involved hiring mechanical diggers to dig up the road, traffic lights to control the heavy traffic flow on the road and also licences to open up the road whilst work was being done. None of this work pleased our neighbours on either side as one thought he would have won a new conservatory out of the deal and the other wanted us to vanish completely. Further problems occurred when a delivery lorry broke down in front of his driveway blocking his car in for the day. I was glad when it was over.
A Learning Curve
The whole experience added £15,000 to the cost of the build but at least we have our own private sewer, something I was grateful for when we found later that the other drains were prone to blocking quite often. When we build again, and we will, I will make sure we know about access to sewers before we sign on the dotted line."
You might also like...