Selling Your Self Build Home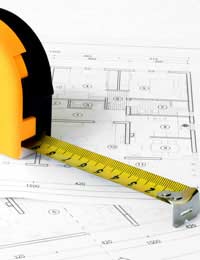 The majority of self builders plan to live in the house once it is built. However there comes a time when one wants to move on and the decision is made to sell the property. Will the house be sold on the open market through an estate agent as most houses are or would a self build home appeal to a more demanding buyer?
Tax
Anyone who builds and then sells a house on a regular basis could very well be taxed on any profits from the sale. If it is your intention to do this in order to upgrade your style of living until you have your real dream home, it would be prudent to check with your solicitor or accountant in case you are liable for capital gains tax.
Starting a business
It may be that you enjoyed the experience of building a house so much that you have decided to make house building your main income. This would mean that you would have to form a company and register for VAT. Most builders tend to work under a business name and are registered as a Limited Company. The benefit of having this type of company is that you are able to put yourself on the payroll like any other employee. If the worse should happen and your business fails it is the company and not you that is liable for the debts. An accountant will be able to advise you on how to set up in business and will also prepare your year end accounts and run your payroll if necessary.
High Specification
Whoever sells your home for you must promote the self build aspect of the house. Point out to sellers or potential buyers that the work that was done to a higher specification than would normally be found in the majority of new houses. Name the architect who designed the house and feature it as a 'one off' home built to stringent specifications. Buyers will appreciate that this is a home built with care
Record of the Build
Keep a record of the history of your house build. Take photographs of all stages from when you bought the plot to the day you moved in. Make notes under each photograph of the date the photo was taken and any interesting facts that may have arisen.
Certification
Your architect would most likely have issued certificates at certain stages of the build, this is something that mortgage companies and banks insist on if they are financing your endeavour. Display a copy of each of these as they are proof that the house has been build to the correct specification. Quite often a self build home is featured in a newspaper or magazine for builders. These articles will have an added interest to any future purchaser so should form part of your documented history of the house.
Selling a Part Built House
Sadly, some people's dreams of self building their own home are never fulfilled. Marriage break up, financial problems or even bereavement may mean that the project fails. Others may just have become disillusioned with the project or realised that they are not meant to be builders. If this should happen to you try to sell your part build home through one of the many do it yourself or self build publications or websites. Here is where you will find the right kind of person who will be interested in your project and will see it through to fruition.
Learning Curve
Whenever you come to sell your self-built home you will find that the whole experience has been a vast learning curve that leaves many people hoping to follow on with another self build project in the future.
You might also like...
I am in the process of buying a self-build property (Danwood) and am having trouble getting a mortgage because of the timber-frame and lack of 'traditional cladding'. Is this a known-problem? Any people have difficulty selling their self-build for thsi reason? Thanks, Nick
movso
- 29-Jun-21 @ 12:47 PM
Can I sell my sell my self build house without 10yr garantie To cash buyers? Our solicitor doesn't seem to know! Thanks.
Lou Ju
- 15-Apr-19 @ 7:06 AM