Prefabricated Homes and Other Quick Build Homes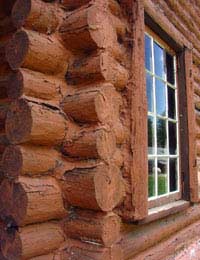 When we think of self builds we usually think about bricks and mortar, but there are so many examples of ready to erect structures to consider both for the main home and for outbuildings.
Ease and Speed of Build
What is so attractive about prefabricated building is the thought that within weeks they are ready to be inhabited. As long as the ground and footings are prepared the home will grow with quite startling speed. For self builders who have to juggle work and home commitments as well as oversee the construction of their family home the prefabricated structure is very attractive. It is possible to see examples of these buildings in situ and have one designed to suit your own needs.
Planning Permission
Any home needs planning permission even if it is a chalet or log cabin. Do not be fooled by construction companies who tell you that planning permission is not required. Visit your council planning department and ask before you waste your money and time and erect a building that has to be demolished at a later date.
Log Cabins
Log cabins are becoming very desirable both as extra bedroom space and also office space for the home worker. Smaller log cabins do not need planning permission as long as they are not used solely as bedrooms.
Sheds
When considering a shed for your plot why not have one that can be used to store tools and materials during the build? By picking a design that can be used later as part of the family garden for gardening equipment or to store children's toys the shed will not have to be removed or destroyed when the build is complete.
Garages
A garage does not have to be made of brick to match the home. Precast concrete block construction can be delivered to site and constructed within hours. This would make a safe construction to store materials during the build and afterwards you have a ready-made shelter for your car. Timber garages can look very attractive and again can be designed, delivered and erected in a shorter time than it takes to build a traditional construction.
Eco Friendly
Prefabricated timber framed homes have very good insulation properties and are extremely eco friendly. Many of the top suppliers of these type of homes have detailed information on the energy saving benefits of a timber framed property.
Helping Hands
Sometimes it is not possibly for a self builder to be able to build as much of the home as he or she would wish. With timber framed and prefabricated homes it is possible to have the supplier not only deliver the components to your site but supply staff to erect the framework for you. This saves time and allows you to move onto the final stages of the build either on your own or with additional help from local builders.
Park Homes
There are many park home sites offering chalet style living to those of an older age. The sites are safe and friendly and the homes attractive and roomy. There is nothing to stop you having a static caravan, mobile home or park home delivered to your plot and used as your main home. Planning permission would need to be sought but these homes can be an affordable way to live on your plot until such time that you can afford a more permanent building.
You might also like...