Is There a Profit in Self Build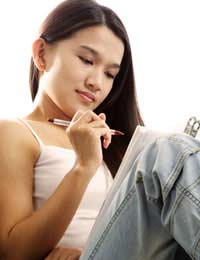 Is there profit in a self-built home? This is a question often asked of a self-builder although he never goes into the build looking to sell. A self-builder is looking to build a home for his family first and foremost, the profit will come alter.
There is more value in a self-built home for three main reasons.
VAT can be claimed back on a self-built house, as it is zero-rated. This is a 'one off' claim that can be made once the build is complete and the last certificate has been passed.
There is either no stamp duty or lower stamp duty as it is only paid on the plot of land.
The self-builder does not have to consider making a profit like the developer would.
Location
The self-builder can build in the area of their choice and can build a bigger home than what he would have been if he had been looking to buy a house.
Green issues
Someone building their own home will think more of the green issues and of the environment. There is more likelihood of finding solar panels, condensing boilers, under floor heating, triple glazing and extra insulation in a house build by a self-builder.
Sockets
When a person is planning their own home they will think more of the number of electricity sockets, light fittings, telephone points that are needed, consequently the house will have many more of these essentials than a house build by a building developer.
Space
A self-builder will give more thought of the size of rooms and will make better use of the space that he has. The placing of doors and windows will be considered even if this means moving the wall several inches on the plans. A company building a large estate will build to a standard design and not to the requirements of the person that is going to live there.
Kitchen
The kitchen will be designed and well planned, probably bespoke, rather than the mass-produced type found in other new homes. Items such as Aga's, built in appliances and extra cupboard space and a utility room will be the norm in a self-built house.
Drives
Drives and pathways will be built to a better quality than a house found on a new housing estate. The self-builder will be able to source and use a more desirable material than the mass builder who is looking to save money and make a profit.
Landscaping
More money will be spent on landscaping the garden and there is likely to be the addition of a hot tub and swimming pool in the home of the self-builder.
Running costs
The self-builder will take into account the cost of running a home when he built it. Consequently the insulation will be of a higher grade, as will the building materials. Every aspect of the house will have been planned and thought out carefully before the house was built.
Sale
When the self-builder comes to sell his home it shouldn't take long to find a buyer as the house is a 'one off' designed by an architect and built to a high specification. It has also only had one careful owner!
You might also like...