Building Your Own Home - Are You Up for the Challenge?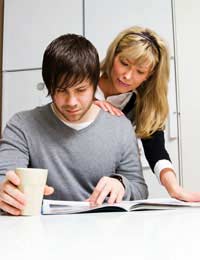 There seems to be a romantic image that surrounds the words, 'build your own house.' A mock Tudor set in the countryside, an ultra modern town house built of glass, perhaps an Eco-friendly barn type building. We've all seen the programmes and dreamed the dreams. Reality is a different prospect and many dreamers drop at the first hurdle. How about you?
What it Entails
Unless you have vast quantities of cash at your disposal and can pay someone to design and build your home whilst you cruise the Caribbean your house build is going to create distractions with your social life and cause your blood pressure to escalate. If you cannot manage your time and be prepared to give up some of your social life give up now!
Cost to the Family
Now is the time for a family meeting. Sit down and discuss what the house build means to everyone. With mum and dad possibly working on site who will care for the children? What about family holidays, quite possibly there will not be time during the build. The project has to be overseen and with the best will in the world things always happen when the boss is away from the site. Every member of the family has to be committed before you go ahead.
Stress
What is your stress level like? Are you prone to blowing your top? Are you laid back and calm about everything? A self build can test the calmest of people, remember you have to be in control at all times and be able to confidently change strategies if things do not run smoothly. On the other hand if you are too laid back deadlines will not be met and the build will run over time.
Man Management
What is your daytime job? Do you manage staff and meet deadlines? All of these skills will come to good use during your self-build. If you have no knowledge of man management stop and think, will you be able to give your workers orders? Can you sack someone if his or her work is not up to scratch? Another feature of self-building is that often help is obtained from close friends and family. This is welcome when these people are good at their job and can take instruction from you but how will you cope if father in law cannot hammer a nail in straight and Uncle Bert keeps telling you a better way to do things?
Financial Loss
It is often thought that to self-build is a licence to print money. While it is true that with careful budgeting a self-built house can be worth more there is also the opposite to consider. It can take one year to build a house and during that time interest rates can rise meaning you pay more back on any loans that have been taken out. Materials could end up rising in price, can you cover for that eventuality?If you are intending to sell your original home after the build and have valued it to raise funds for the build remember that house prices can also fall. If at the end of the build you find you are in debt will you be able to raise funds to clear this, if not can you afford a mortgage?
You might also like...