Time Management and Your Self Build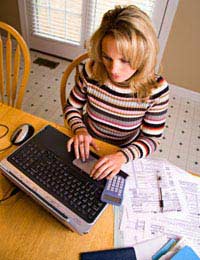 A typical self-build project can take between twelve and eighteen months. Are you capable of controlling the site and the workers during that time? Time management is a major part of the build can you cope?
The Project
The project is a daunting task; material needs to be ready so that paid workers are not standing around twiddling their thumbs while they wait for bricks and cement. You are paying for their time and it must be productive.
Hitting the Fan
At times the build will be stressful, things will go wrong. Do you have the temperament to cope with this? Screaming at people on the telephone will only result in ruffling feathers and upsetting suppliers. A project manager will be able to make split second decisions and chase missing materials at the same time that he books subcontractors – or lays them off.
Plans
Make a time plan of the build and stick to it. Don't manipulate the plans because you have slipped behind. Work longer hours and employ more labour in order to keep to your deadline.
Money
Time is money, can you afford the time to over see the project. And work at your day job at the same time. Some people give up work for the year and devote all their time to the build. Others find that it is more economical to employ a qualified site manager who can be relied upon to keep the project on schedule.
Calculations
What about your mathematical skills? Can you calculate the cost of the build, keep records and control the cash flow? There is no shame in confessing that it is not your strong point. Perhaps your partner or other member of the family can help out with this job freeing you up for other tasks.
Contracts
Whoever you employ on site make sure you have drawn up a contract and have them sign it. When you are paying someone £100 per day for their skill you need a signed assurance of how long the job will take. For a job to roll on longer than verbally mentioned can add thousands of pounds to the build.
Professional
Whoever controls the project of the self build needs to be strong and authoritative. It would be easy for a less than honest worker to bamboozle the self-builder because of their lack of knowledge.
Man Management
Another possibility is that if you do not control the site properly and have to lay off the subcontractors they will move on to another job and not be available when you need them.
Daily Tasks
Make sure that all workers on the site are given their tasks for the day and know what hours they are expected to work for the money you are paying them.
Payment
When you hire workers ensure they are aware when you are going to pay them. Keep a record of all payments that are made, as this is part of your costing system.
Cash
There is no need to keep cash on site; you could be a target for petty theft. Pay all workers by bacs transfer one week in hand. Most online bank accounts have this facility and by paying in arrears you will be confident of not overpaying staff. A credit card is handy for small payments that need to be made for minor purchases although try to keep to using the accounts you have set up with the building supply companies as this way you can negotiate a better discount.
With careful time management a build will complete on time and not be too stressful for the first time self-builder.
You might also like...