I Bought My Dream Plot But Village Protested: Case Study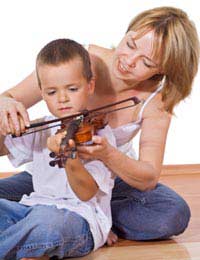 Debbie Ryan was very excited when along with her partner Joe she put down the deposit on a plot of land where they planned to build their very first permanent home together.
Travelling
For the past ten years they had lived out of suitcases and moved from hotel to hotel as they toured with the rock band that Debbie performed in. It was where they met as Joe was a backing singer. The house was to be the beginning of a stable home life, they had planned to marry and have children. After so long on the road they had left the band and were setting up a music school where they would teach less privileged children how to enjoy a musical life.
Complaints
It was when Debbie was visiting the plot just after they had signed contracts that she first spotted a sign. It was hastily tacked to a fence and declared that they were not welcome in the village. Debbie tore it down and tried to forget about it. A week later manure was tipped at the entrance to the building site and someone shouted from a passing cart, 'we don't want you here!'
Unusual Home
Debbie was upset, "I had dreamed of building our own home for a long time. The outlying planning permission for this unusual shaped house was right up our street as it had large spacious rooms where we could teach music to a group rather than on a one to one basis. One side of the house was a massive wall of windows that looked out over the chocolate box village green. Joe had always joked about my longing for a cottage with roses round the door but this house seemed just as good and I could see cottages with roses from most of our windows. I think that the news must have spread about members of a rock band invading a small village and the residents were not happy. We did look a little strange, our clothing was not what you'd expect for a sleepy country village and at that time my hair was bright pink.
Protest Meeting
By this time we were living nearby in rented accommodation so that we could supervise the build and had become a regular sight in the village shops. I say sight as most people stopped and stared although many children would talk to us until their parents called them away. It was like stepping into a 1950's movie where visitors were thought to be aliens. We were both upset when we saw that there was to be a village meeting about our building site. After all what could they do? By this time the plans were in for the final rubber stamp and we had cleared the plot ready to start work once the go ahead was given? On the night of the meeting we decided to be brave and go along to see why they didn't want two middle aged rock singers in their midst, after all we didn't bite!
Planning Permission
There were a few stares when we entered. I supposed some people would be embarrassed about saying things when we were there but what was said surprised us even more. It seems it wasn't us that were the problem it was the design of the house. We had been unaware that there had been complaints about the design of the house when it was first sent for planning permission. It seems that the complaints that it was out of keeping in the village environment but was still passed as the owner of the building site had 'connections.' A series of protests – the manure dumping was a common site and had pushed the owner of the plot to put the site on the market and we had bought it.
Family Cottage
Joe was so brave, he stood up in front of the sixty people present and told them we had no idea about the previous problems and that as we wanted to put down roots and be part of the community we were prepared to change the design of the house to one more suitable to the area. That is how we know live in a cottage with a thatched roof although the rose around the door are still only two foot high. We are now an accepted part of village life and we teach music from the village hall."
You might also like...