I Built a Home When I Retired: Case Study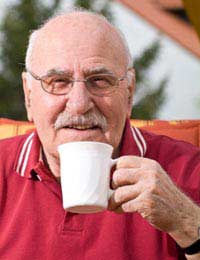 Some people look upon retirement as a time to put their feet up and take things easy. Not Bob Davies who had other ideas. His plans to build his own home in another part of the country changed his life completely.
Retirement
Three years ago Bob Davies retired at the age of sixty from his job as a supervisor in an electrical manufacturers. His wife Pat had died two years previously and he felt he no longer wanted to carry on with his life as it was then. Bob explained, "We never had any children and had planned to travel when I retired but I felt that I wanted just to move away and start afresh once Pat had gone. I'd always fancied the Kent coast so started to look at estate agent's literature to see what properties were available and if there was something within my price range.
Land for Sale
An advert for a plot of land in a small village near to Whitstable caught my eye. It had outlying planning permission for a four-bedroom bungalow. Two of the bedrooms had ensuite facilities so I shrugged it off as too much work and too big a home for a person on their own. But as I looked at brochures and read about the area the building plot kept calling out to me. Just to get it out of my system I drove down to that part of Kent to take a look and the site. It was a fantastic plot, close enough to walk to the village, on a bus route and the back of the land had a small orchard with apple and plum trees. When Pat was alive we always used to make chutney and jam together it was a bit of a hobby.
Building a Bungalow
But build a bungalow? Could I do it? Plus, did I want a home that large. I decided to walk into the village and think what to do. Stopping for a cup of tea I chatted to the waitress who asked if I was on holiday, as she didn't recognise me as a local. I told her about the building plot and how the bungalow would be too big for me if I did build it. She laughed at me and told me to build a small one or take a lodger! That definitely got me thinking. It seemed silly to build a smaller home and I didn't fancy a lodger but I could rent out a room for bed and breakfast.
Planning A Move
Once I got an idea in my head there's never been any stopping me. I spoke to a builder and my solicitor and got the ball rolling. My house sold quickly and within three months of spotting the plot I was living in a caravan in the orchard supervising the build. I say supervise the builder was so good I was really the odd job lad and chief tea maker! I also made a start on some jam making. It seemed a shame to see the ripe fruit rot on the trees. On my daily walks around the village I got to meet a few of the locals either in the tea room where Betty the waitress introduced me to her friends and in the local when I popped in for a pint with her husband."
Bed and Breakfast
Six months later Bob was installed in his new bungalow, and making breakfast for his first paying guests. Word of mouth in the village meant he had a steady stream of visitors and many of them left well stocked up with his jams and chutneys. As Bob said, "If anyone is thinking of moving to another area I say have a go, I'm a new man with new friends and a little business with the bed and breakfast to keep me busy."
You might also like...