My Neighbour Tried to Stop My Self Build: A Case Study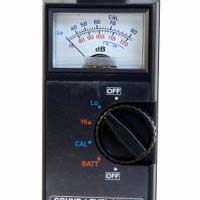 Ellen Jones thought that when she and partner James found a suitable building plot they would soon be living in the home of their dreams. They didn't bank on their nosy and belligerent neighbour making it his life's work to try and stop the build.
Dream Home
"We had always had the dream to build our own home and when we found a small plot in a residential street we knew it was where we wanted our dream home to be. The owner of the plot was selling part of his large garden and there were already plans in place for a two bedroom house. The plans were not quite to our taste and enquiries made with the planning department at the local council confirmed that there should be no real problem in changing them once a planning application had been approved."
Purchase
"Excitedly we went ahead and handed over our hard earned savings to the seller of the building plot and found an architect to draw up plans that suited our lifestyle and our bank account. The day the land became legally ours we thought it was a good idea to introduce ourselves to the neighbours on the other side of our land and show them the plans we had for our new home. I went armed with flowers and the plans and knocked on the door.
The lady who met me was stony faced as I explained who I was and took the plans and flowers reluctantly. I also gave her a letter asking if we could access the drain in her drive (two feet from our boundary wall) and also enter her drive to sweep up any mess each day. For this we would be happy to build her a new fence or wall between our properties as hers was quite dilapidated. She informed me that she was busy and would 'get back to me' when she had studied the plans. The door was shut in my face."
Battle for Survival
"One week later we were handed our plans and told that the husband of the lady I had previously met, did not like our house plans and would stop the build at any cost. It seems he did not want a house next door to him! By then the land had been cleared of an ugly old car port and piles of rubbish and the deep footing had been dug. We were waiting for the building inspector to arrive to pass the footings so we could pour the concrete on which the walls would be built. The building inspector told us not to worry as everything was in order so I stopped panicking and got on with my busy life."
Letter
"A letter arrived on site telling us that we were not allowed to go onto the neighbours drive to sweep up and that we could not access her drain. Furthermore we were not to let our bricklayers or their scaffolding overhang the dividing fence between us. Considering that our property was uphill from theirs and so the house towered over them it was not as if we would have been interfering with their lives.
My partner spoke to the gentleman and asked why they were so against the house? The reply shocked me. It seemed that we had landed ourselves in the middle of a long standing fight between warring neighbours. The man said he had wanted the patch of land we now owned to set up a car repair business for his son but had been turned down. We offered to sell him the land and move away from the nasty situation but it seemed the neighbour did not have any money.
We had no choice but to continue the build with growing animosity from next door. We cut back the building time and didn't work at weekends just to pacify them. To link into the drainage system cost us another £15,000 and the circumstances surrounding our dream home made me ill."
Reported
"Things came to a head when one of his letters of complaint to the planning department unearthed a small mistake made by the planning department. This caused delays in completion and also an appeal to the department of the environment where my neighbour sat and smirked for the whole case. We ended up having to remove the back of our house and rebuilding it – more cost.
Finally our moving in day arrived, despite the neighbour's complaints and being the most helpful and quiet self build in history we were openly hated by this man. The rest of the street sympathised – he hated them as well! The day we moved our furniture into the house our neighbour put up a for sale board and moved to Spain!"
You might also like...