Find a Self Build Plot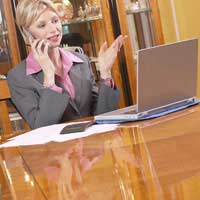 When buying a house the first place to look is in an estate agents window so why not start there in the quest to find that ideal building plot for a dream home.
Why Self Build?
The type of person who usually self builds is doing so because they cannot find a ready built home that suits their needs. They may want to live in an area where normally they wouldn't be able to find a home in their price range. Perhaps they need specific rooms and layout that would never be found in a typical house.
Out of Area
Although houses are built in inner cities a self built home is usually thought of as being set in an idyllic countryside setting surrounded by fields with a quaint village within walking distance. This is all very well but quite often these requirements are not on the doorstep and research is needed to find that illusive ideal plot.
Estate Agents
Register with all the estate agencies in the area that you wish to build. Write to them with your exact requirements. If you have children remember to request that you need a plot within the catchment area of suitable schools. Will you be commuting by train to work? If so a train station not too far away will also be needed.If time is of an essence then telephone every estate agent each week to see if a suitable plot has arrived on their books. Also, remember to tell them what you do not want, this will save wasting time viewing sites that looked promising on paper but in reality were situated next to an abattoir or other unsuitable place.
Local Newspapers
Subscribe to the local newspaper for the area in which you wish to ultimately live. Keeping abreast of the local news will tell you if there are to be any major plans for the area that could affect your build or your life afterwards. Also, single building plots are sometimes advertised in the classified advertisements so keep an eye on that section. If the local newspaper does not offer a subscription service check to see if there is an online version – this is not only cheaper but is usually advertisement free as well!
Online
An excellent research tool for house builders is the Internet. If an individual estate agent does not have it's own website the likelihood is that they will subscribe to one of the major online estate agencies. These websites cover the entire country and by programming the area of interest, your budget and other important details you will be presented with all possible building plots.
Be Flexible
Be prepared to be flexible when looking for that ideal plot. Many excellent plots have long ago been built upon. You may have to settle for something a little further afield, perhaps smaller or indeed larger than what you initially planned for. Why not build something smaller and if you enjoyed the self-build experience build again a few years later? If an available plot were too large could you not build two houses and sell the other one? This would also help fund your own home.
You might also like...