Make Your Own Search for a Building Plot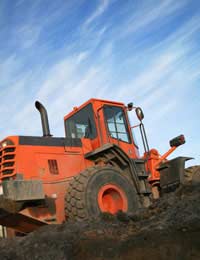 You can't build a house until you have found a suitable plot. You may know where in the country you want to build but how do you find the ideal building site?
The Normal Route
By all means contact estate agents and sign up on property websites when looking for a building plot. However, there will be few suitable plots available and quite possibly they will be sold at highly inflated prices to cover selling fees.
Think Outside the Box
You have the 'get up and go' to want to manage a self-build so use this initiative when searching for the right site. Treat the search as the first step in your plan to build your own home.
Take a Drive
Make a point of travelling around the area you would like to live. Check out any spaces that could possibly be building plots. Knock on doors and keep in touch with the local planning department, they will be able to tell you who owns the land.
Advertise
Place a 'building plot wanted' advertisement in the local free newspapers. These are delivered to every home and will result in a few enquiries.
Newsagents
Place cards in newsagent and shops local to where you would like to live. You would be surprised how many people will read them and then think that they could turn their large garden into a suitable plot.
Leaflet
Print off A5 sized leaflets and distribute them to houses sitting on larger plots. Quite often houses are built on plots that were originally part of someone's garden.
Cheap Plots
Never be tempted to purchase a piece of forestry land in the hope that one day it will be granted planning consent. You will just end up with an expensive picnic spot.
Planning Department
With every result go to the planning department and check out whether the land could possibly be built upon. Under no circumstances sign a contract or hand over money until you have some form of consent for a proposed development.
Roads
Don't even consider a plot without road access. Shared driveways are not often accepted and the enquiries will just result in a waste of time and money.
Too Large
It could be that the plot you find is too large for the one home. Consider building two houses and selling one to finance the other build.
Too Small
Don't be tempted to reduce the size of the house you wish to build because the plot is too small. Ask yourself if you can live in a smaller home? Will the family cope with less space just because you want to build a house? Will you be too close to the neighbours? If you are not careful you could get caught up in the excitement of the build and make a big mistake. Better to wait for the ideal plot to arrive.
Compromise
It may be that the ideal plot will never be found in the area that you wish to live. Take time to reconsider your options. Look at other areas and read all you can on other parts of the county then start your search again.
Cash
Don't be tempted to hand over money to the seller. Always work through your solicitor as land deeds have to be registered with the Land Registry and contracts signed in very much the same way as a house purchase.With a little planning and legwork you will be surprised how many potential building plots there are in the area you wish to live.
You might also like...