Fitting Out a Self Built Home on a Tight Budget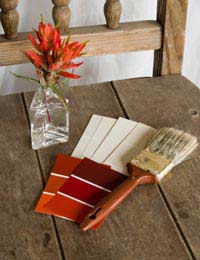 Building a house can be costly. Without question the house must be built with the best materials both for quality of build and for the house to last the test of time. When it comes to fitting out the house on a tight budget however, perhaps there are ways to save money.
Sourcing Fittings
When it comes to electrical fittings for the new home remember that you are in a position to buy in bulk. Do not be afraid to request a discount. Try to avoid using a credit card as this does add to the cost for the seller. Go to trade counters at wholesalers and ask to buy at trade prices. The present economy is at the level where no wholesaler is going to turn down an honest sale. Take proof of your self build to give credence to your request for a discount.
Architectural Salvage
For flooring, doors and other such fixtures try the architectural salvage suppliers. Here you will also find fire places, wooden furniture and many interesting items to furnish your home. Think beyond the tatty items on display and just as you were creative with your self build put the same thought into your furnishings.
Small Ads and Free Cycle
Even in the present economic climate there are some people still replacing furniture and home fittings that are almost new. The good news is that they are selling the items they do not need. Local newspapers, newsagent windows and online groups like free cycle are the places to keep an eye on just in case there is something that would look good in your home either for free or for a low price. Be prepared to collect the item yourself or use 'a man with a van' to collect for you. There are also online auctions that sell fittings and furnishings but you may have to collect from the other end of the country or pay a high sum for delivery.Search for auction houses in your vicinity as many do not just sell fine art but everyday furnishings that may appeal to your design ideas.
Electrical Fittings
When purchasing any electrical fittings that have been used in the past have them checked by an electrician to ensure they are fit for function and are not liable to cause injury to the user or become a fire hazard.
Do it Yourself
How about a bespoke kitchen? Study photographs and articles from glossy magazines and make your own dressers and kitchen units. Restore old furniture with a fresh layer of stain or paint and change the handles and door knobs for a bespoke look. It will look fabulous and cost very little.
Make Your Own
Come on, you've build a house so why not make your own curtains and furniture? Take lessons at Adult Education classes and save a fortune on designer style curtains and paint features. Fabric can be purchased at local markets or online from wholesalers. Why not share skills with friends and family? You may be better at practical projects whereas a friend is good at decorating. Help each other and get those jobs done well rather than rely on expensive professionals to do the work for you.
You might also like...